Our Goals:
We are thankful to be where we are, but look forward to where we can grow to be!
In 2019 Manteo Middle School Junior National Honor Society collected Ninety- three coats to help Clothes for Kids.
Expand Services
Expand our services to include sports equipment and Instruments.
Leadership Opportunities
Offer opportunities for older students to assist younger students with tutoring.
Share + Celebrate Talents
Offer opportunities for older students to share their talents (such as sports, art and music) with younger students.
Make a donation today by clicking the link below!

Your monetary contribution will:
Enable C4K to develop leadership opportunities and inspire our kids to give back.
Your donation of gently used or new clothing will:
Provide more choices for students and build confidence.
Sharing your time will:
Make a difference in your community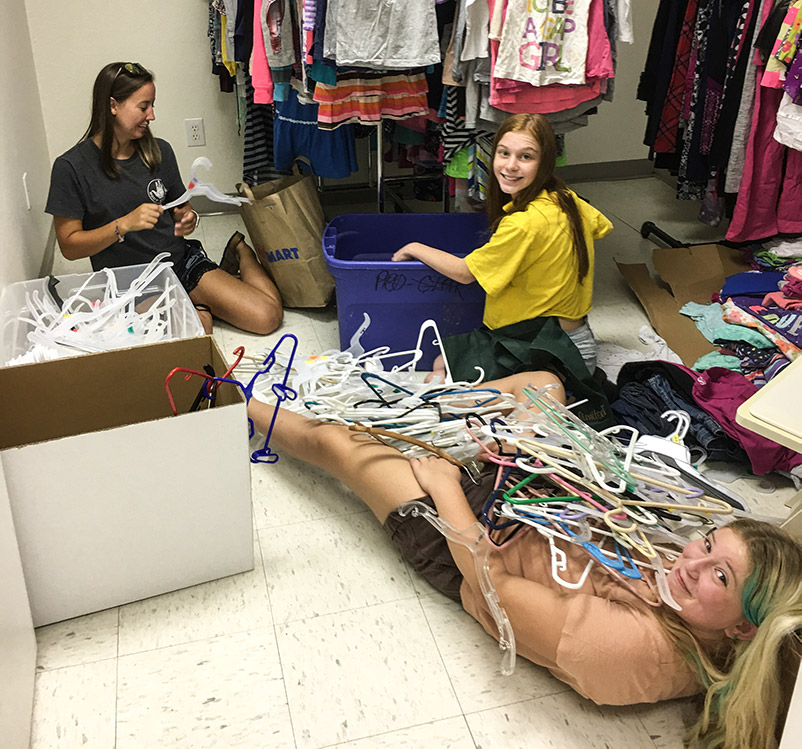 Organizing clothes and decorating the center is an ongoing process.  Given COVID we are keeping volunteering to a minimum.
This summer we connected a few middle schoolers with a positive and FUN role model All of them caught the volunteer bug and enjoyed doing it!
The next step will be to increase role models and create a schedule for kids to contribute at the center within their "bubbles".